You're more than a client, you're our neighbor.
Beringer Realty is a diverse team of community-obsessed, customer-centric Champaign-Urbana
realtors ready to help you buy or sell commercial and residential properties in our beloved
cities. Our services include:

• Representing Sellers as negotiation specialists
• Helping Buyers find the perfect property
• Working with Investors & 1031 exchanges
• Commercial leasing and sales
• Tours of Champaign-Urbana for new or prospective hires
• Being advocates for you, and your community!
As a boutique firm, we have the drive, flexibility, and creativity to customize your buying or
selling strategy to fit your personal and financial goals. We study market trends, we analyze
investment strategies, and, most importantly, we get to know you.

We're a close-knit crew with deep Champaign-Urbana roots, which means we know our way
around the neighborhoods and surrounding areas; and can connect you to incoming and local buyers and sellers quickly.

We believe everyone deserves to build wealth and stability through real estate ownership.
We're committed to finding the best path forward for each of our clients.

We love CU and we're here for you!
Call 217.834.8300 or email us today to talk about Champaign-Urbana real estate.
Megan Gillette
Owner and Managing Broker
As a multi-disciplined artist, designer, and entrepreneur, I have been investing in real estate and transforming homes since 2000. Dedicated to recreating harmonious living spaces and experiences, I have found my niche in helping home sellers, buyers, and investors realize their paths to home equity and wealth. Never tired of looking at homes, I love architecture, environmental design, and finding just the right fit for my clients! I can see the potential and what's special about each property, not to mention the absolute value!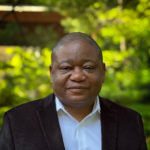 Jean Marie Nyembwe
Broker
Hailed from Democratic Republic of the Congo. I believe that anyone, regardless of where they were born, can attain their own version of success in real estate investing market of Champaign-Urbana and the surrounding areas. Speaking French and English, I can help you to find and own your dream house.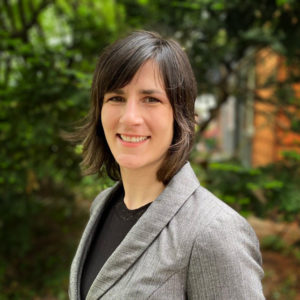 Rebecca Russell
Broker
I am both a Broker and the Office Manager for Beringer Realty.  Whether I'm acting as your agent or supporting another agent in the office, I will be a reliable and helpful resource throughout your experience with Beringer Realty.

A central Illinois native, I have been an active member of the Champaign-Urbana community during my undergraduate studies at the University of Illinois and since returning to Urbana in 2020. My dedication to the lives and lands of Champaign-Urbana is a driving force in my approach to real estate.  Stemming from my background in customer service, I have a passion for serving clients. My goal is to help clients make informed decisions that support a secure financial future.


Luke Hensleigh
Broker
Luke has been in the real estate business for over 15 years. He grew up in Champaign and now lives in Bloomington, Illinois where he enjoys buying and selling properties and helping clients the very best he can. With a professional background that includes corporate leadership, custom home construction, remodeling, and designing home interiors, Luke brings a unique skill set into every real estate transaction.